13 Easy Fall Snack Recipes to Make Your Office Feel Fancy
By Jaclyn Hoffman
It's November, which means that no one's shaving (looking at you Mr. Claus) and we're chugging through Pumpkin Spice season straight into the holidays. You've been going strong for 10 months and you deserve to treat yourself to a fancy fall snack and sparkling water to make those office afternoons fly by. Choose one of the recipes below to make in bulk and become everyone's favorite office hero (or keep these yummy snacks for yourself—we won't tell!).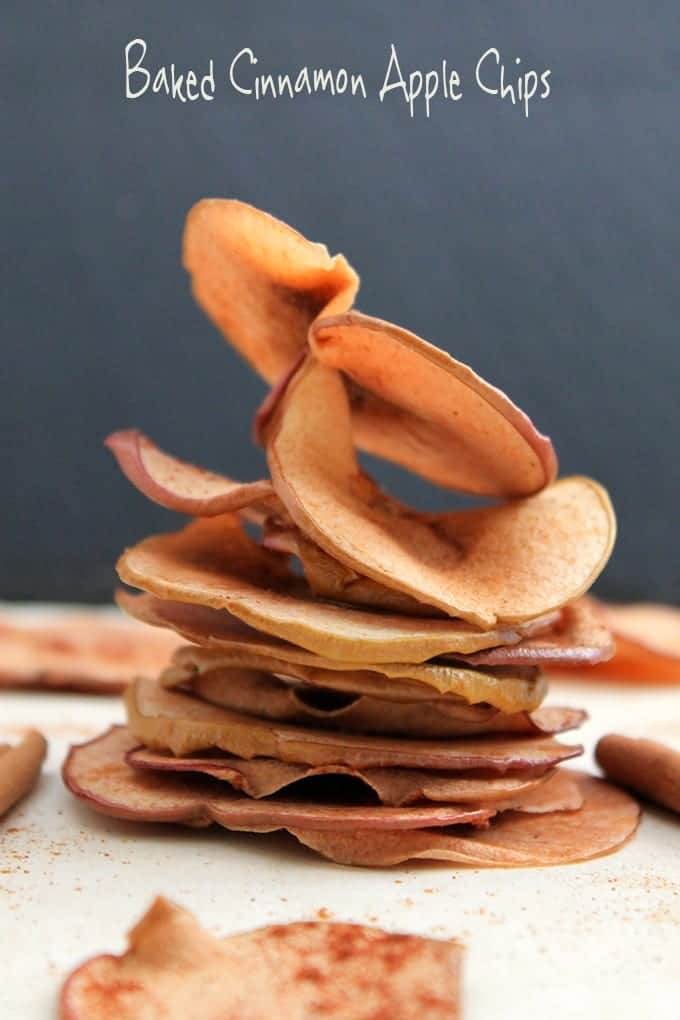 If you live anywhere near an apple orchard, you probably took a trip just for the Instagram opportunities and came back with a giant bag of apples that you don't know what to do with. Here's a healthy solution to your potato chip addiction: apple chips! The preparation for this recipe takes only 5 minutes, but the baking itself takes a few hours, so while you're chilling at home on a Sunday, pop those apples in the oven and you'll have a great snack for the week!
You probably bought a few pumpkins to carve on that day you went apple picking. Put the insides to good use with one of these 6 recipes for roasted pumpkin seeds. Once the seeds themselves are separated and cleaned, you toss them with spices and roast them in the oven for 20-30 minutes. Choose your favorite flavor at the link, or try them all out!
These yummy energy bars only have 4 main ingredients: dates, cashews, pumpkin seeds, and coconut. Throw them in a food processor with a few spices, freeze for 3 hours, and voila! This recipe does contain protein powder for an extra boost, but feel free to skip adding it. Bonus: these bars are vegan and gluten free!
The problem with baking is that it often requires a million ingredients that you have to mix in separate bowls. This recipe uses only 4 ingredients that you can throw into just one bowl and mix all at once! Pop them in the oven for 15 minutes and you've got a yummy snack that can even be eaten for breakfast. These cookies are also vegan and gluten free 🙂
All you need for this recipe are oats, crunchy peanut butter, cocoa powder, and a few items you'll already have in your fridge. Mix it all together quickly over the stove, spread it on a pan, and give it 30 or so minutes to cool and harden. Easy!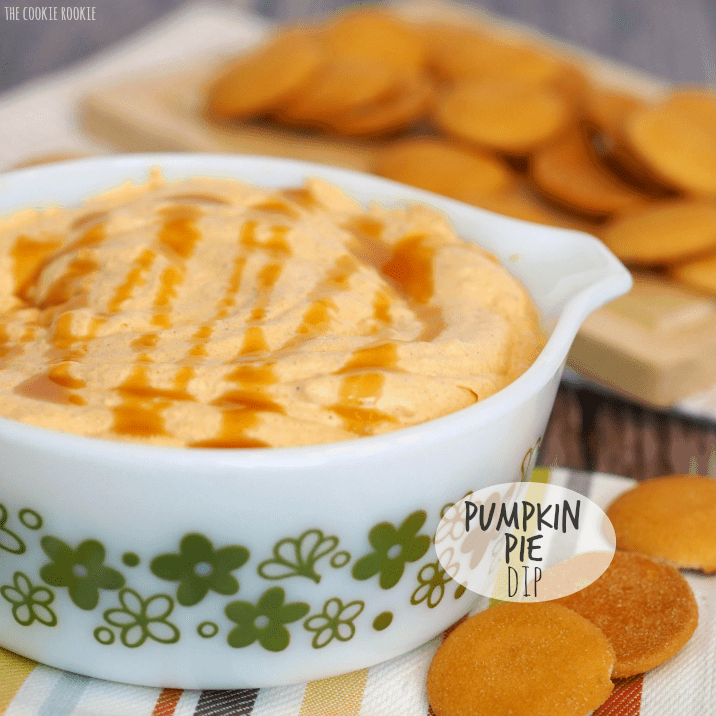 For something less healthy, give this yummy pumpkin pie dip a try! Blend a few simple ingredients together and serve with vanilla wafers, cinnamon pita chips, or fruit. Perfect for a fall office happy hour!
This recipe is a bit more complicated, but hummus is everyone's favorite anytime snack, so why not put a fall twist on it? The recipe above makes the hummus from scratch, but you can always hack it and buy premade, plain hummus to blend with your prepared squash. Serve with pita chips or your favorite hummus dipper.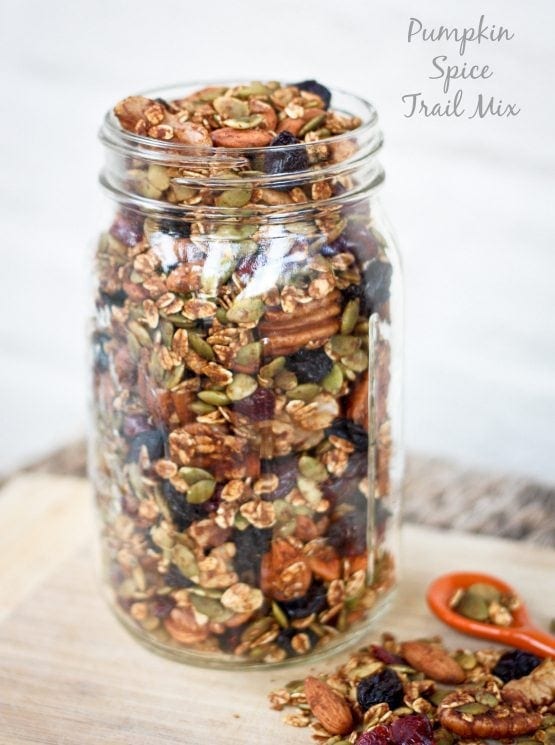 This trail mix is a perfect snack to make in bulk to share with your coworkers! Mix almonds, oats, pecans, pumpkin seeds, cranberries, and raisins with pumpkin pie spices and bake for a half hour and you have the perfect, healthy snack to munch on all day.
If you prefer, take all of the ingredients in the Pumpkin Spice Trail Mix above and turn them into a granola bar. This recipe combines nuts, chocolate chips, raisins, and cranberries and turns them into a homemade snack after just an hour in the refrigerator. Bonus: you can decide how much chocolate to add 😉
This dip is another easy way to spice up your afternoon snack. For the ultimate fall experience, enjoy this dip with those freshly picked apples!
Add some maple syrup to your granola to give your everyday snack a fall twist! After a quick 30 minutes in the oven, you'll have a great breakfast or snack for the office. This is another easy recipe to make in bulk if you feel like sharing.
Everyone's favorite Girl Scout cookie just got a little healthier! This recipe uses just a few ingredients and the microwave, so go crazy!
Pumpkin + chocolate + peanut butter = magic. This recipe literally only has those 3 ingredients (4 if you add sugar, and why wouldn't you want to add sugar). Whip them up quickly to enjoy a pumpkin twist on an already favorite dessert.
Are you hungry yet?? 🙂