11 Time Management Apps for Easily Distracted People
By Jaclyn Hoffman
Do you have Facebook, Twitter, or Pinterest open on your computer right now? Are you scrolling through the New York Times instead of working on a project? Don't worry; we get it. Sometimes, we need a little break to get us through a Monday (or Tuesday, or Wednesday…). Breaks are proven to increase productivity, but when a break becomes an entire afternoon, it might be time to to reorganize your work day and re-motivate yourself. Take a look at the 11 time management apps below to help you focus and help boost your productivity!!
RescueTime is an app that runs securely in the background of your computer and mobile devices to track how you're using your time. Are you spending too long on Facebook when you take a quick break? How long does responding to emails really take you? RescueTime tracks the data and generates reports so you can get an accurate read on your productivity. The free service, RescueTime Lite, tracks your time in websites and applications and allows you to set productivity goals. For $9/month or $72/year, RescueTime Premium provides a number of additional helpful features: blocking distracting websites, tracking time spent away from the computer on the phone or in meetings, and logging your daily activities. RescueTime also offers corporate subscription options that provide both individual and team productivity reports.
Remember the Milk calls itself the "smart to-do app for busy people." The app is a task tracker that allows you to add tasks with due dates, priority designations, and more. The app then reminds you to complete the task through email, text, Twitter, or other mobile apps. Your task lists are sharable, which makes it ideal for team projects. Remember the Milk automatically syncs between your computers and mobile devices, as well as with Microsoft Outlook, Gmail, Google Calendar, Twitter, Evernote, and more. You can even ask Siri or Alexa to add a task for you! Remember the Milk is free, but for an annual fee of $39.99/year, you can become even more hyper organized with their additional features, like syncing it with your Apple Watch. It's worth noting that if you're considering this for your team, lists can only be shared with up to 2 people on the free account.
Focus Booster is an app based on the Pomodoro Technique, a productivity method that breaks tasks down into short, timed intervals (25 minutes) with short breaks in between (5 minutes, then a 15-20 minute break after 4 work sessions). The app times you and automatically records your time in timesheets, which is great for project-based workers who bill in intervals. Focus Booster's Professional plan also tracks your revenue (great for freelancers or consultants!) and can generate invoices and reports. The Starter plan is free and lets you test out up to 20 pomodoro sessions a month, so give it a try!
For a similar service that syncs with your Apple products (including Apple Watch), check out FocusList on the app store.
Toggl is another easy way to keep track of your time spent working on projects. With the simple click of a button on the app or on a browser extension, Toggl tracks your time and logs it when you stop the timer. You can also set up and track timelines and budgets in order to see whether you have projects that are overdue or over budget. Toggl's advanced features allow managers to remind team members to log in hours or to monitor how time is being spent. The free plan has a number of time tracking features and can accommodate up to 5 team members. Business plans with project management and team management features range from $9 to $49 per user per year.
If browsing the internet is your weakness, Cold Turkey might be the app for you. Like other services, Cold Turkey blocks distractions: websites, apps, even the entire internet. Unlike other similar services, it's very difficult to circumvent the program, and it can't be uninstalled while it's running. Try it out for free, or pay a one time fee ($25) for additional Pro services.
Gamify your focusing efforts with Forest, an app that grows a tree for every period of time you stay focused. If you leave the app (i.e. if you stop focusing), your tree dies. Grow a new tree for each focus session and you'll have a forest! Bonus: the organization plants a real tree when you earn and spend their virtual coins! Forest is available for $1.99 on the App Store or Google Play and is available as a web browser extension.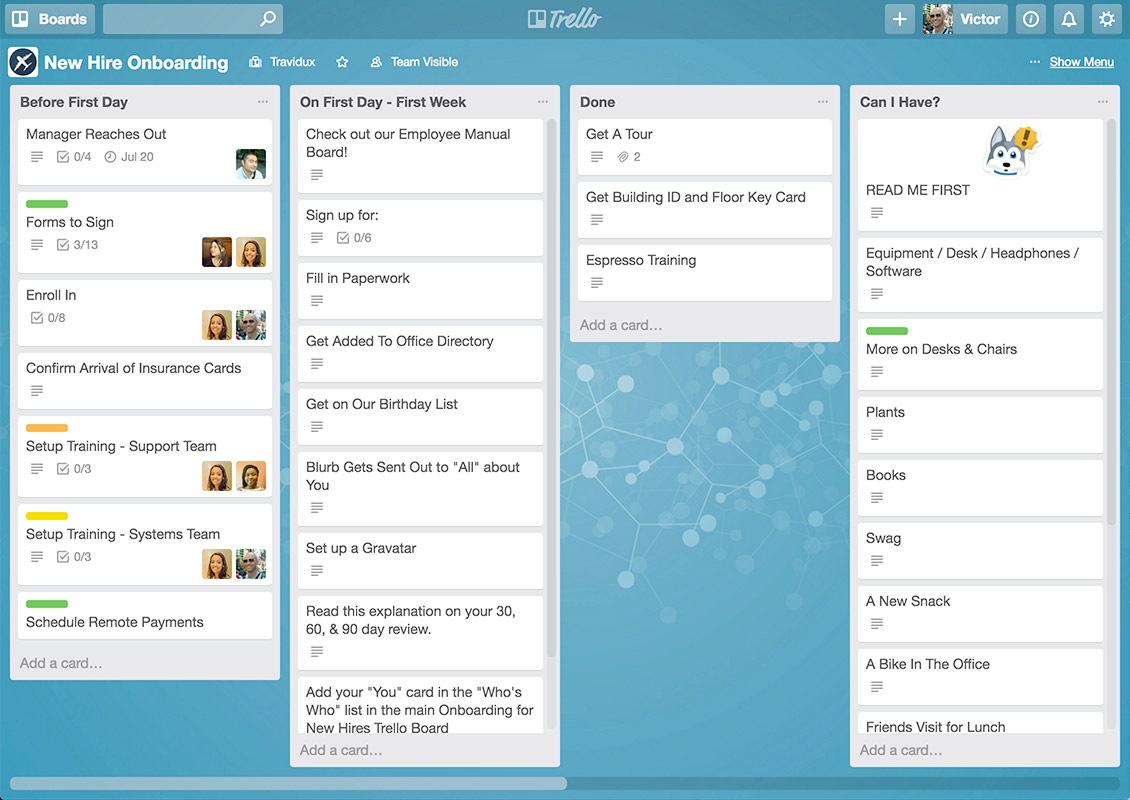 Trello is a project management and organization app that uses a Kanban board style method to manage tasks. The interface organizes your tasks into 3 columns: Pending, In Progress, and Completed. Whether you're working on projects alone or in a team, Trello is a great way to visualize your tasks and to limit the number of tasks at each stage. Trello also has the ability to integrate with your other apps with programs called Power-Ups. For example, the Dropbox Power-Up allows you to attach Dropbox files to your Trello cards, and the Hangouts Power-Up creates a unique video chat link right in the program. There are even Power-Ups to attach gifs to your tasks! Trello is great for team project management and works best on your desktop (but mobile apps are available!). The free version of Trello has most of the program's fantastic features but only allows for one Power-Up, while the Business Class service ($9.99/month) has additional features and unlimited Power-Ups.
Todoist is another great app to help you tackle projects. The simple but elegant interface is easy to use and has a number of useful features. In addition to creating projects and tasks, you have the ability to create sub projects and sub tasks. You can set up reminders, notifications, and recurring tasks, and the app automatically syncs across your devices and platforms. Todoist also allows you to work offline, which is a huge bonus! The app is another great way to manage projects with a team. The app is free with Premium pricing starting at $28.99/year.
For other apps similar to Trello and Todoist, check out Evernote and MyLifeOrganized.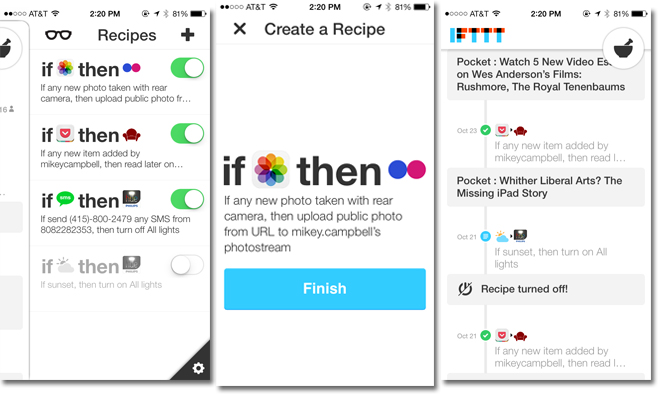 IFTTT (If This, Then That) is a free service that saves you time with applets, small applications that perform a specific task within your apps. Let's say you bill clients by the hour and have to time all of your phone calls. IFTTT has an applet that automatically starts a timer when you call your client. IFTTT has hundreds of applets that save you time by integrating the apps you already use: it can automatically save attachments to Google Drive or OneDrive; it can create new Todoist or Trello cards; it can even post to your social media accounts. Take a quick look through their applets to see how you can save time!
Focus@Will claims that it can make you 4 times more productive by bringing you to a focused flow state quickly and keeping you there. After a quick personality quiz, the program recommends the best music channel for you, from Ambient to Cinematic to Classical to Electro Bach. The audio tracks are meant to tune your brain to frequencies associated with sustained, task-focused attention and thought, leading to a 200% to 400% increase in productivity. The downside to this service is that it costs $9.95/month, but give their 2 week free trial a go and see if it works for you!
If you prefer ambient noise, check out Noisli or Noizio. If you like thunderstorms, try Rainy Mood.
A quick 5 minute Twitter break can easily become a 25 minute break when you continuously click on interesting articles. That's where Pocket comes in: instead of reading the articles at your desk, save them to Pocket and read them on your commute home. Pocket is a free app that saves articles offline so you can check them out later. Pocket is integrated with over 500 apps, so it's easy to save articles from your phone or from your browser.
So what are you waiting for? Get to work! 🙂