If Disney Princesses Were CEOs
Reading Time:
6
minutes
By Jaclyn Hoffman
Every Disney princess has a dream: Ariel wants to be human, Rapunzel wants to leave her tower, and Belle wants more out of life than her village can offer. While their dreams may seem outdated by today's feminist standards (I'm looking at you, Snow Someday-My-Prince-Will-Come White), they're clearly being constrained by the norms of their societies and place in time. Here's what we imagine the princesses would be doing in the 21st century if they were free to be their modern selves.
Belle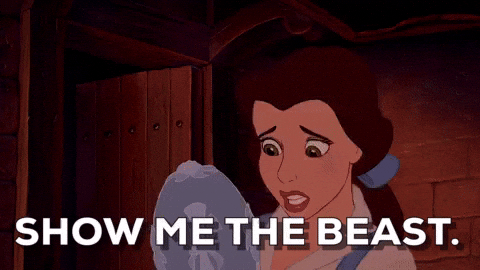 Belle is a firm believer that beauty is found within. After dating one too many Gastons (attractive men with toxic personalities), she launches a dating app called Beauty or Beast, a reverse Tinder that shows only written profiles without photos of your potential dates. It takes some time to get off the ground, but when Taylor Swift claims to have met her latest boyfriend on the app, its number of users skyrockets. Following in the footsteps of Bumble, she's currently expanding the program to provide a networking service that eliminates discrimination.
Ariel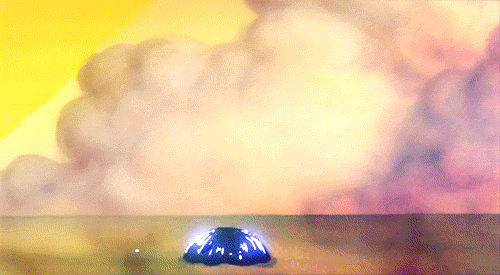 21st century Ariel is an Olympic swimmer who spends most of her time in the water. And yet, whenever Ariel is photographed – in the water, dripping after a race, or dressed up for an event – her hair is voluminous, and her "natural" fire engine red doesn't fade despite the constant exposure to chlorine, sun, and salt. Ariel devotes her athlete retirement to bottling her haircare secrets and distributing the profits among organizations that save the oceans and coral reefs as well as her Save the Ocean nonprofit ("Everyone is part of this world!"). Her products use all-natural ingredients that don't harm the environment, and all packaging is made from recycled materials.
Cinderella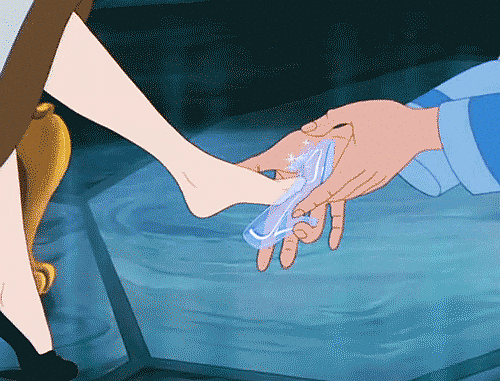 Cinderella has a bad habit of leaving her shoes behind where ever she goes. These are expensive shoes that she's invested in hoping that they'll a) be more comfortable and b) fall off less frequently. But nothing quite fits so she launches a company that creates inexpensive custom shoes to help girls like her. Her design-your-own-shoe service is fun, affordable, and trendy after Kim Kardashian wears a pair to the Met Ball. Buyers love to feel like they're on Project Runway, but they especially love the archive of celebrity designs (Lady Gaga designed a very popular pair of stiletto sneakers). A portion of every sale is donated to Bibbidi-Bobbidi-Boo, a charity that provides underprivileged children with clothes to wear on a special day – school dances, birthdays, graduations, and job interviews.
Mulan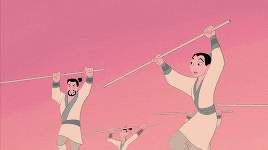 After her success on American Ninja Warrior, Mulan founds a chain of gyms that utilize Chinese army-style training as a method of weight loss, fitness, and self-discipline. Her "Make a WOMAN out of You" (because she's feminist as hell and doesn't condone telling women that they need to become "men" to be in shape) goes viral, and after JLo is spotted at one of her gyms, Mulan is invited to give demos on Conan, Corden, and Colbert before competing on (and winning, because duh) Dancing with the Stars.
Snow White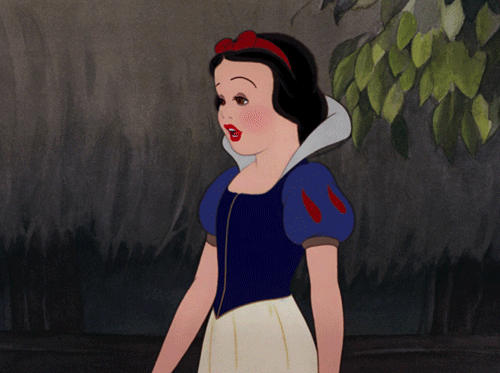 When Snow White first moves to New York City, the only housing option in her budget is a shared apartment with 7 men in the wilds of Brooklyn. Fed up of being treated like the apartment mom, she starts a vlog complaining about her roommates and the patriarchy. If she wants to clean up after her male roommates, that's her choice, but she shouldn't be expected to clean. Her vlog goes viral, and as her network grows, she turns her journal into a book: Whistle While You Work It, or Finding Yourself in a Land of Men. Her book is the touchstone of her new female empowerment brand that promotes advocating for yourself and having agency in your own life. After all, there's no point in waiting for a prince to come and save you.
Aurora (Sleeping Beauty)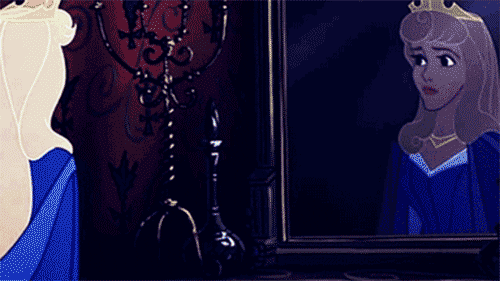 Aurora earned the nickname Sleeping Beauty after one too many post-lunch naps at her office desk. Urged into action by the threat of being fired, she and her three aunts start experimenting with concocting snacks and drinks that give you an energy boost without excessive caffeine or sugar. The result is a line of products that use all-natural ingredients to fight that after-lunch slump. Aurora never explains exactly how the products help you feel more awake; when asked, her response is always "magic!" – but they're now widely available in all Whole Foods, Trader Joe's, and startup offices.
Pocahontas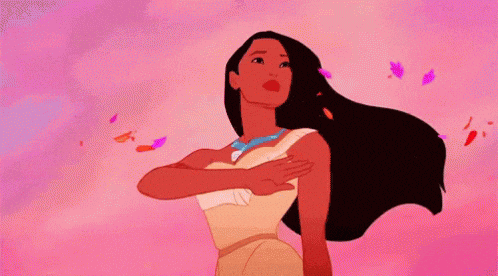 Though she hates the idea of "owning" anything, Pocahontas is the founder of a co-op gallery which holds art courses for the community (such as painting with the colors of the wind). The tight-knit communities around these classes and the gallery itself have produced a prolific amount of quality work, which can be bought at the charity auctions once a quarter to benefit GreenPeace. On the weekends, she leads nature retreats where patrons can reacquaint themselves with Mother Nature. Activities include: tree meditations, kayaking, and crafting your own artistic tools from natural elements. She also has a part-time gig at REI.  
Tiana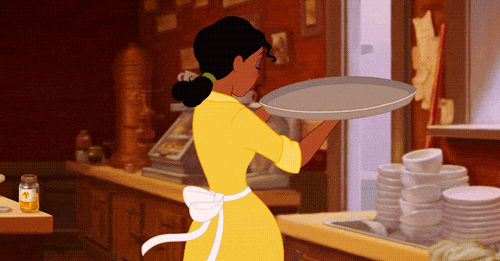 Tiana's ambition was always to open her own restaurant. Whenever interviewed about her success, she claims the idea came to her in a dream: after being turned into a frog, she had to navigate the giant, dangerous world. She was inspired to make less into more and to open a gourmet (now Michelin starred) restaurant in a tiny home, with a mini kitchen and only room for a table with 6 seats. Her tasting menu is inspired by New Orleans cuisine but shies away from dishes that include reptiles or amphibians. She now has tiny restaurants in 15 cities on 3 continents with plans to open more.
Rapunzel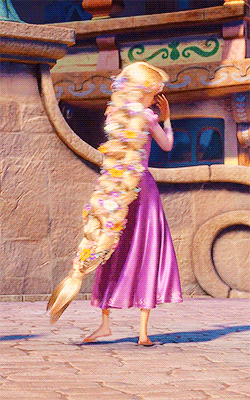 Rapunzel knows the value of a good makeover first hand: she spent most her life believing that she was best suited with long, blonde hair, only to discover that her best look is actually a brunette pixie cut. Rapunzel's full-service makeover salon is designed to help you find your best self, but the catch is that you don't have any say in what happens to your hair, makeup, or wardrobe. When TLC needs to fill the void left by the cancellation of What Not to Wear, they invite her to pilot Rapunzel Knows Best, and it becomes everyone's favorite Friday night binge show. Rapunzel's real passion, though, is helping people fulfill their dreams (hers was visiting Thailand for the floating lantern festival), so with the profits of her business she founds a Make-a-Wish style charity.
Jasmine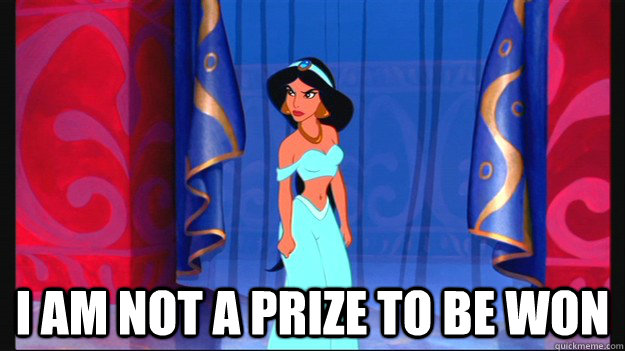 Jasmine has been a reality TV star for as long as she can remember thanks to the efforts of her father-turned-manager, aka The Sultan. When he demands she date a slimy celebrity for a PR boost, she refuses and sues her father for everything he's worth. She disappears from the tabloids for a few years and lives anonymously among the commoners of LA. Her passion becomes freeing women from oppression: separating child stars from toxic managers, helping wives leave their abusive husbands, and advocating for female education worldwide. Jasmine becomes a highly sought after public speaker and motivator (her Ted Talk, entitled Finding Your Whole New World, has millions of views in YouTube). She sells merchandise with her tag line, "I am not a prize to be won," and all profits go towards her service efforts (and to electing the first female president).
Back to the top